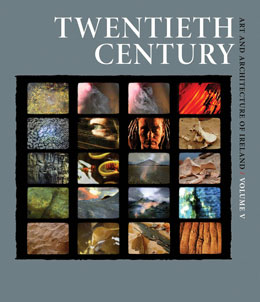 Smith, John Noel (b. 1952), painter.
CATHERINE MARSHALL
The art critic Aidan Dunne begins an essay on John Noel Smith with the sentence, 'John Noel Smith is a brilliant painter'. The words are startling because they are so untypical of this normally reticent writer. They point correctly to two things: Smith's technical skill, and his concentration on the visibility of painting, not as a vehicle to represent something else but as an element in its own right, capable of infinite expression and variety.
---
Smith's ability to constantly develop his repertoire purely within the language of painting marks him out among abstract painters (see 'Abstraction'), not just in Ireland but in a wider context.
---
Marshall, Catherine
Twentieth Century Art and Architecture of Ireland – Volume V.
Dublin – New Haven – London: Royal Irish Academy and The Paul Mellon Centre by Yale University Press. 2015.
Page 448.